A policeman attached to the Yobe State Police Command has been arrested for insulting President Buhari, Vice President Yemi Osinbajo and Inspector General of Police Mohammed Adamu on Facebook.
The Policeman identified as Sunday Japhet had alleged that the country is being led by evil men in his August 9 Facebook post. He also announced that Police Officers will be holding a protest over their salaries which has been kept in a joint account by some unmentioned people to generate bank interests.
Japheth wrote;
This is Nigeria, with a president who want to fight corruption and tackle insecurities, with the vice who claimed to be a man of God without truth, with many elected senators, with IGP that we think things will change, its a pity for them, those that lead this country.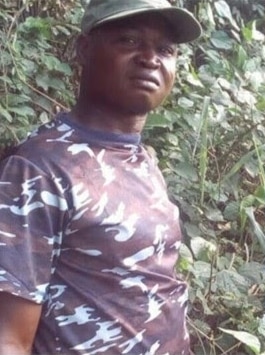 I pray that this demonstration that is going to happen on 14 /8 in Maiduguri, Yobe, Adamawa and other places that mobile police on special duty are going to hold for their allowances be the beginning of something in this great country led by evil men, we are inviting all the media to be there for us, this people call their self leaders are all aware that this money use to be in some people joint account to get interest,then after 3-4 month they pay, no one will say he done know what is happening that this money is not paid.